Tell your story for a chance to travel to the UN Climate Talks with US youth climate justice leaders
We believe that people understand and shape our world through stories. As young people we have significant power in our ability to embody and work towards a different story for the world we live in – one that is free from systemic injustice and supports thriving human communities and ecosystems. Undertaking this climate justice challenge will support you to publicly tell your story, in a wide variety of mediums and forms that work for you. Since the COP22 Creative Challenge launched in 2016, nearly 400 public stories have been shared through this process. (Here are some from last year!)
During the challenge, you'll send us the things you create and the COP24 selection committee will review these submissions in lieu of a traditional application. When you submit your SustainUS challenge pieces, you'll also have a chance to tell us directly more about why you want to come to COP24 on this delegation.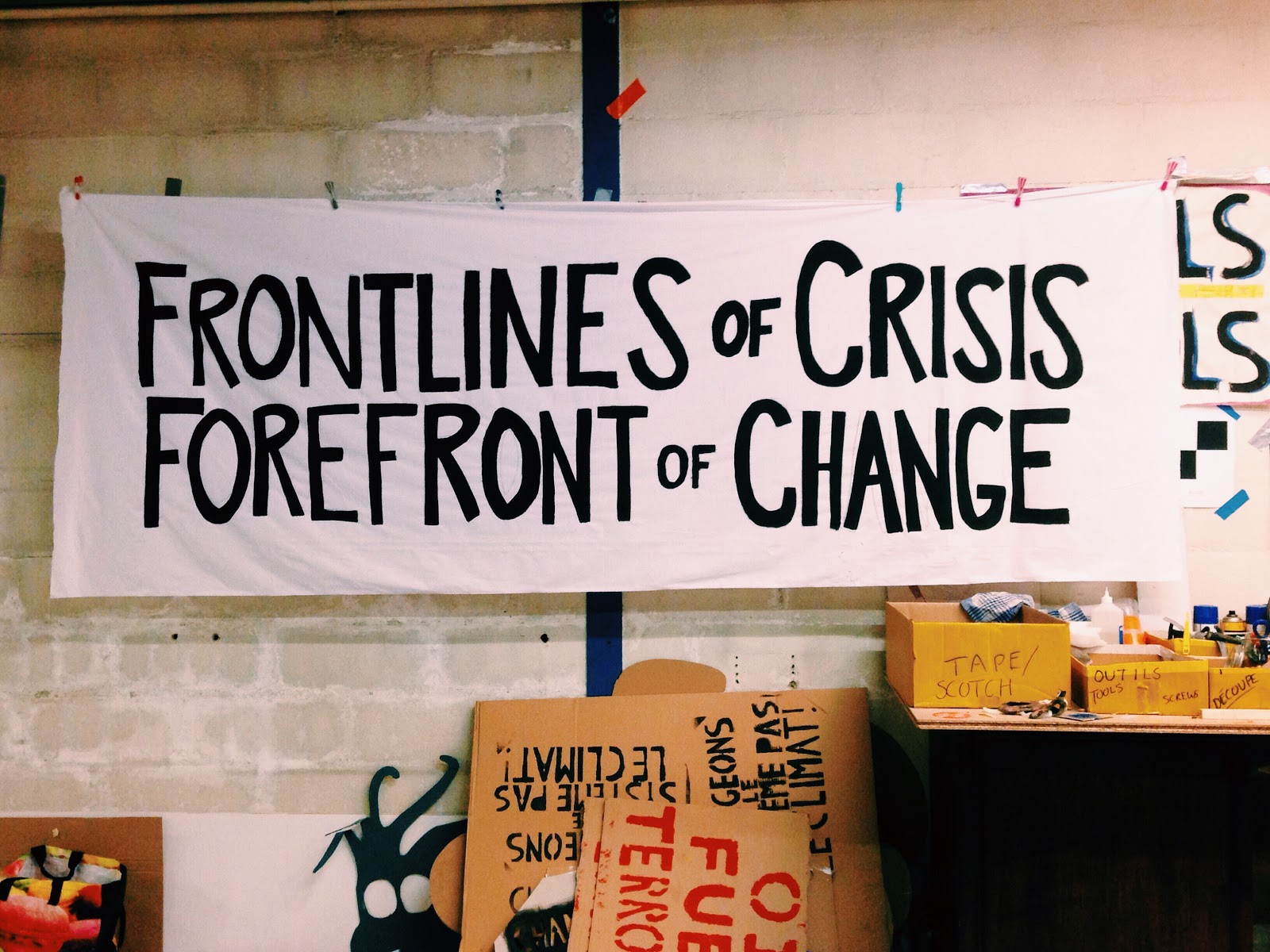 First, be sure you've read all about us and our vision for the delegation to COP24. Then it's time for us to hear more about you!
Step One
Register for the challenge by filling out our Call for Interest form  by Sunday, May 13th. Once you've registered, we'll send you helpful reminders and share information on webinars and other resources.
Step Two
Read the below prompt, and start working on your story! Scroll down for more guidance on what forms you might consider, check out our resources page, and stay tuned for an upcoming support webinar if you don't know where to begin. 
Prompt: Why do you engage in the movement for climate justice?  How does your work connect with global movements for climate justice?
What do we mean by climate justice? 
To us, climate justice is an expansive lens which speaks to the multi-faceted nature of the crisis we face, and the need for solutions which address the root causes of climate change and global inequality. Even if your work doesn't center climate change, it may be connected to climate justice. Perhaps your primary lens is water rights, access to healthy food, or gender and violence prevention. Maybe your focus is indigenous sovereignty or solar energy, restoring local watersheds or studying global politics. It could be working to stop toxic waste from polluting the air in your hometown, or organizing with people to shut down a coal mine or a pipeline. All of these things and more are connected to climate justice. Don't limit yourself!
Use our questions as a guide and tell the story that you're hungry for, that only you can tell. 
Within this prompt, some things you might focus on are…
How is the work that you are doing in your community (or elsewhere) building towards climate justice in the United States?

How is your work demonstrating resilience: the capacity to create beauty, justice, community empowerment, and ecological and community health, even when the political circumstances are so dire?

Why does the work you do matter to you?

How will going to COP24 be supportive to your work?

How do the intersections of global and local climate justice show up for you?
You do not have to answer all of these questions in your submission!! They are all suggestions meant to guide your attention to a story that has meaning and relevance to you. We aren't looking for one specific answer. We want to get to know you, and understand why you do the work that you do.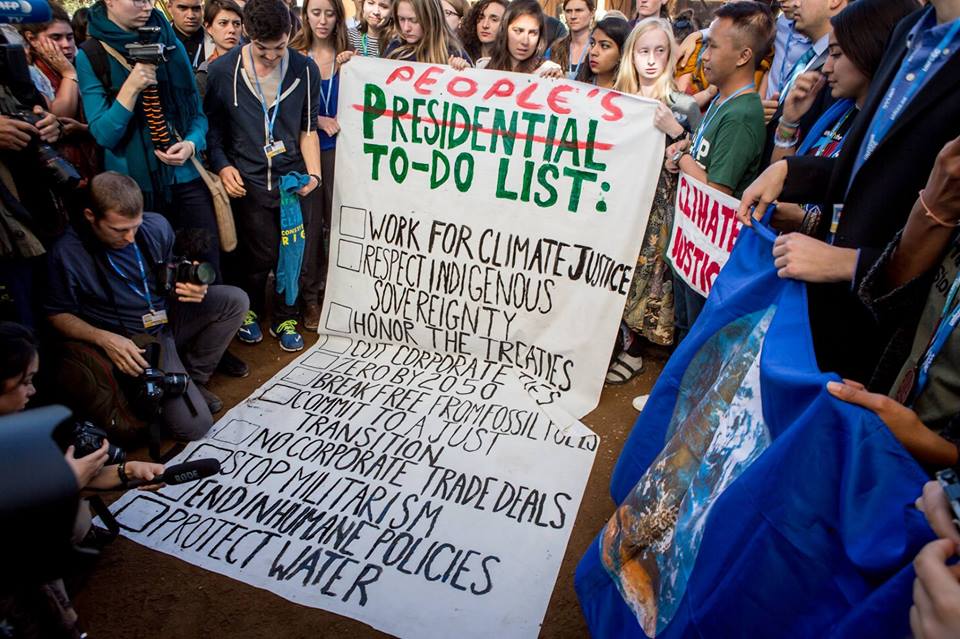 Step Three 
Publicly share what you created! You have many options to publish your piece – it "counts" for your application as long as what you created is shared publicly in some way.  For some inspiration, here are submissions from last year.  
Step Four 
Submit your pieces(s) to us. You may submit up to 2 entries as part of the challenge in different mediums, but only one is required to be considered for the COP24 delegation. All submissions are due by Monday, June 4th 2018 by 11:59pm ET. 
Step Five
CELEBRATE! Sharing your story with your community takes immense courage. Regardless of if you are selected to join the COP24 delegation, there is so much value in sharing your story publicly with your community.
What if I've never done something like this?
You don't need to identify as a strong writer or deeply creative to excel in this challenge. Maybe your most public writing has only ever been in the form of Facebook posts — that's OK. Whether you're a grad school policy wonk, a seasoned activist, or new to this movement entirely, sharing your story is exactly how the movement will grow. We're looking for risk-takers who are not afraid to push themselves. This challenge isn't based on your resumé, but on your willingness to dive deeply into why you care fighting to stop climate change. This is your chance to be vulnerable, take your work to the next level, and learn some new skills. Along the way we'll be sharing resources and offering an online training for you to learn from.
What mediums can I tell my story through?
You may choose any medium or form to respond to the prompt that works well for you. Here are some suggestions we have:
Op-eds or essays to local, regional or national newspapers or magazines

Going on Facebook live from your personal or organizational page

Writing a press release which includes elements of your story

A personal blog post

Speaking at a hearing, action or march and sharing the video on social media channels

Songwriting, poetry or visual art which is shared publicly in some online or in-person way (accompanied by a small write-up or artist statement)

Creating a Zine and distributing it in-person or online to people in your world (accompanied by a small write-up or artist statement)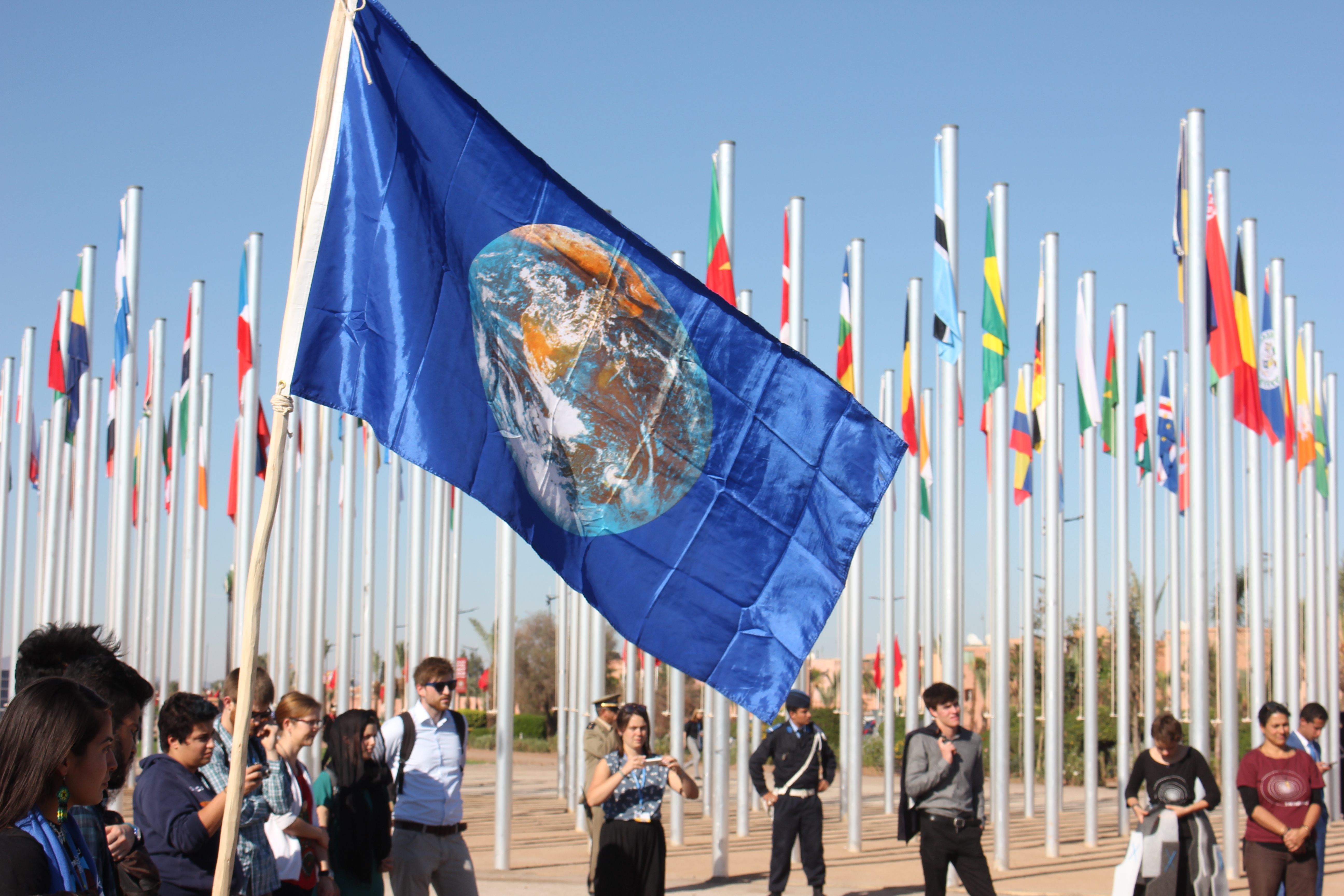 What skills are you looking for in potential delegates?
Here are some specific skills that we are looking for on the delegation. You can choose to highlight them in your actual submission or write about them under the question related to skills in the application submission form:
| | | |
| --- | --- | --- |
| Media | Action | Community Building |
| Traditional media work and social media work | Rapid response action planning | Coalition building and managing partnerships |
| Photo/video work | Translating policy into action strategy | Anti-oppression and collective liberation work |
| Communication strategy and spokesperson training | Creative actions: arts and design | Global climate justice movement political analysis skills |
|  Graphic design skills | Non-violent direct action skills | Non-violent communication |
What if media and storytelling work is really my jam?
We are also specifically looking for someone to fill the role of Media Lead on the COP24 Delegation. You would have to coordinate media training, development and execution during the the course of the year. You should have experience with traditional and social media as well as earned and paid media strategies, experience training or supporting others to engage with the media, and a creative outlook to storytelling and public communications. (Experience pitching/building relationships with journalists is a plus.) If you'd like to be considered as the media lead, please check the "I'd like to be media lead" box and answer the extra question on the application submission form!
Is there a cost to participate?
We strive to ensure finance will never be a barrier for your participation in a SustainUS delegation. It's very important to us that this opportunity is accessible to all, regardless of financial situation. Our goal in leading this delegation is for everyone's expenses to be completely covered and to also have remaining funds to give each delegate a small stipend paying them for their work, a goal SustainUS met the past two years. Everyone on the delegation will be expected to fundraise. The SustainUS development team and delegation leaders will provide lots of ongoing support and resources to do this. Previous fundraising experience is not required.
What are the eligibility requirements?
SustainUS is a US youth organization. To join our work, you must have some relationship to the United States, whether it's where you're originally from or where you attend school/work or have been living for at least 6 months. You do not have to hold US Citizenship to be eligible. Additionally, you must be between 18-29 years of age (you must be 29 when selected, but can turn 30 once on the delegation).
See our FAQ page for more!