April was another amazing month for SustainUS. We supported the Democracy Spring protests in DC, lobbied the State Department, challenged the World Bank on continued funding of fossil fuels projects, launched our COP22 creative challenge, and received a $20,000 leadership development grant from the V. Kann Rasmussen Foundation.
Now, we're gearing up to join #BreakFree actions – bold mobilizations across the globe to stop fossil fuel projects – and are planning an extended strategy retreat in Vermont.
If you want to get more engaged in SustainUS, become an active member! The easiest way to plug-in and hear about what is happening across the organization's teams is to join our SustainUS Community Call on Tuesday May 3 at 9:00 pm ET.
Onwards,
Arielle Clynes
SustainUS Coordinating Body
Upcoming SustainUS Opportunities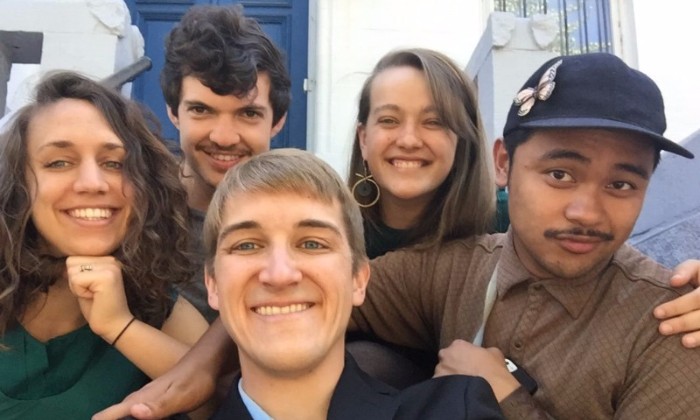 Our Community Call is TUESDAY May 3 at 9:00 pm ET! Join the call to meet other SustainUS leaders and learn how to join an existing team or create a new one.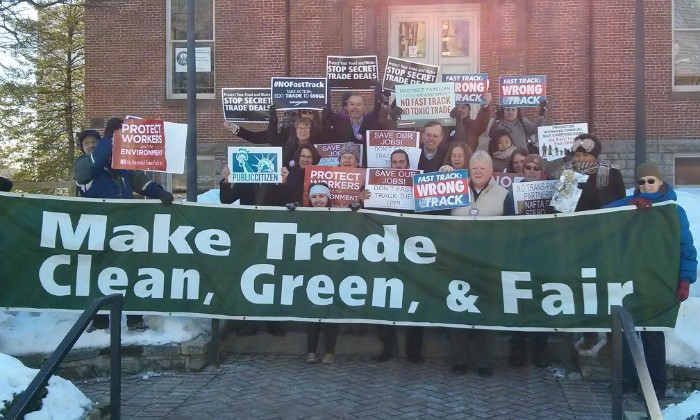 SustainUS is hiring! With support from Friends of the Earth, we have funding for a 3-month paid fellow to support the #StopTPP campaign and other climate advocacy.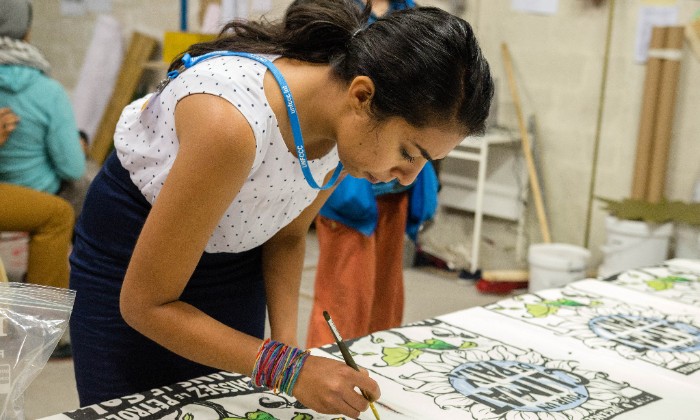 Our COP22 Creative Challenge is live. Watch the webinar recordings, then write and submit your movement story of self! The first challenge entry is due May 1.
Updates from the SustainUS Teams 
Democracy Spring Team: supporting the birth of a new movement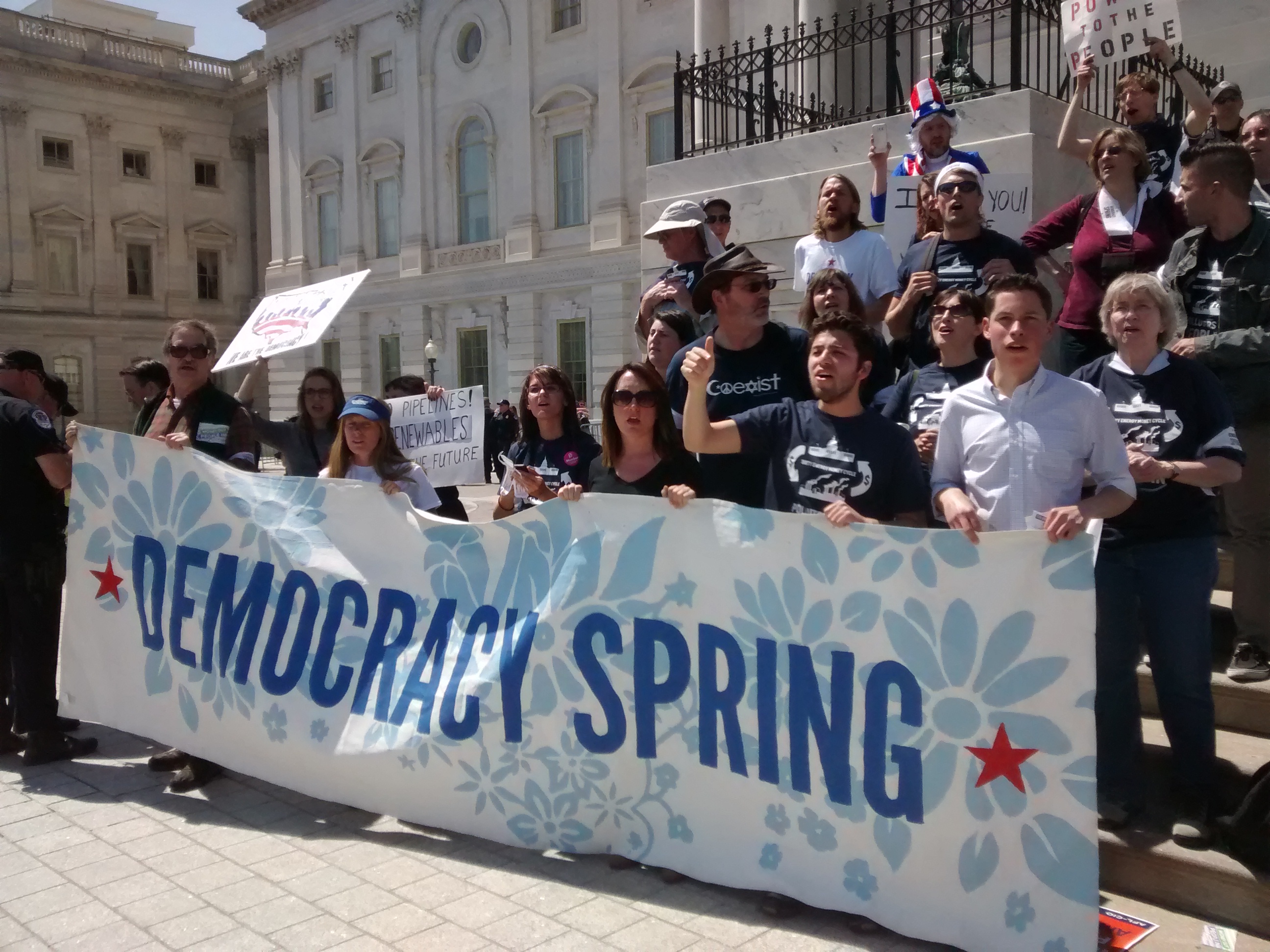 During the last two months, I lived in a group house with twenty other organizers working together to organize the
Democracy Spring
mass mobilization. During this week of sustained sit-ins at the US Capitol, more than 1,400 people were arrested, demanding Congress take immediate action to end corruption and voter suppression. Sign up
here
 to learn what comes next!
UNFCCC Team: Lobbying the State Department on Loss & Damage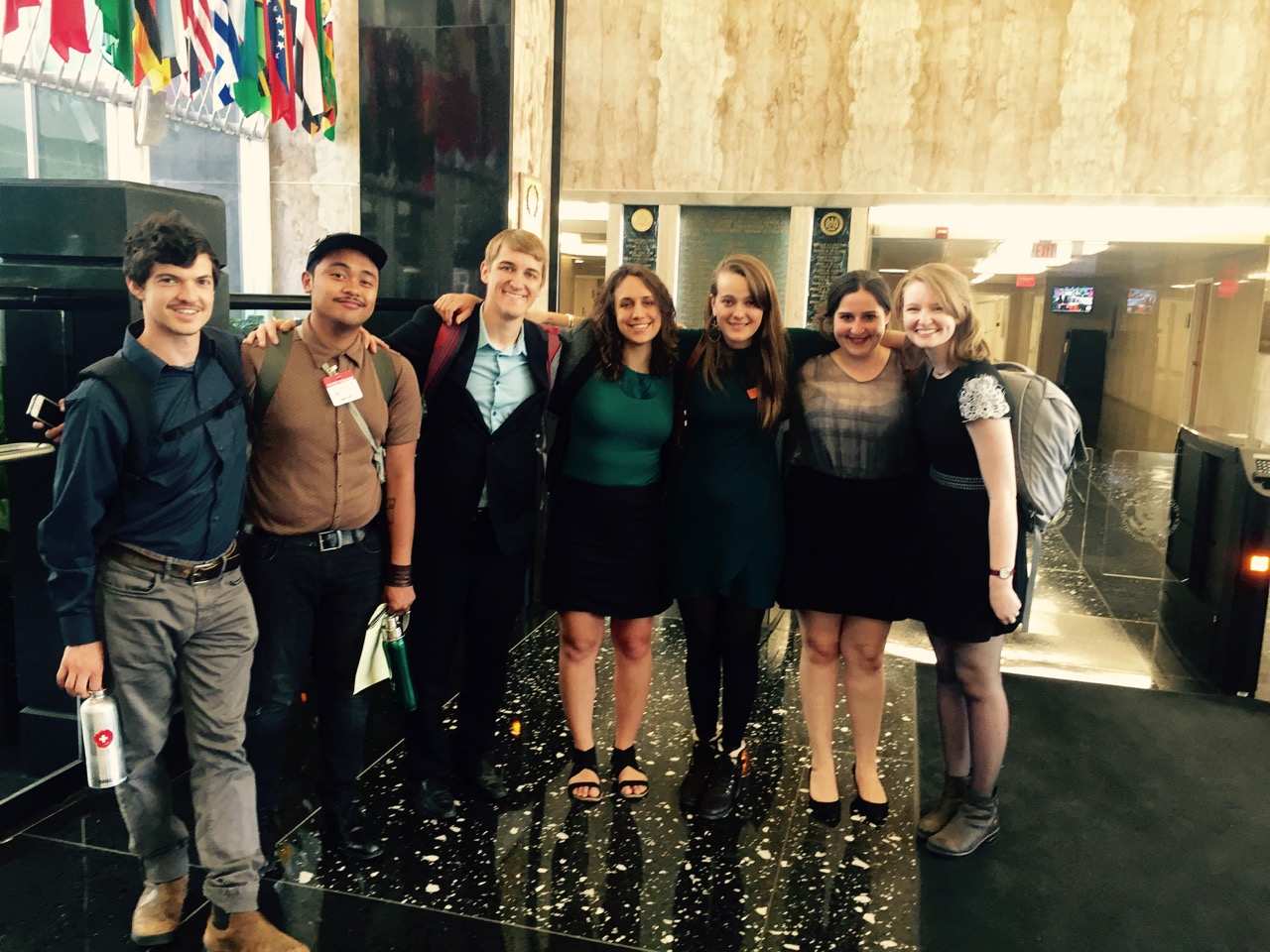 In addition to launching the
COP22 Creative Challenge
, the UNFCCC team met with the State Department's Loss & Damage Negotiator, Shereen D'souza, to discuss streams for the UNFCCC Loss & Damage mechanism. We also discussed youth participation in the Warsaw International Mechanism how to minimize the suffering of climate-vulnerable countries.
Climate Finance Team: Objecting to further funding for fossil fuels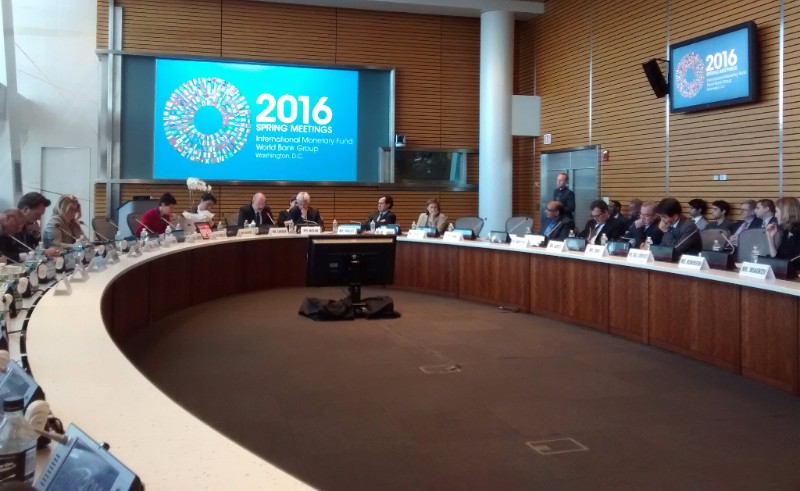 During the spring meetings of the World Bank, we worked with Oil Change International to challenge
the Bank on why it continues to fund fossil fuel projects
even after the Paris Agreement. Among other interventions, we directly asked the World Bank Executive Directors why the Bank still funds fossil fuel exploration.
Amazing Member Update: Becky Chung's journey to Antarctica
With SustainUS support, in late March I joined the
2041 Foundation
for a two-week expedition to Antarctica. From lectures on the Paris Agreement, to lesson on the history of Antarctic exploration, to the actual exploration of Antarctica – there was never a dull moment. My next adventure is
a trip to the Himalayas
to help provide villages there with clean energy.