We train young people to shift the tides in political decision-making arenas.
SustainUS accomplished a lot in 2018. We made headlines around the world when we walked out of the White House-backed panel on fossil fuels at the UN. We ignited an unprecedented movement in California to push for an end to oil and gas extraction. And we pushed development banks to stop funding fossil fuels. And we're not backing down.
In 2019, we're building a bold new campaign to kick out big polluters from the UN Climate Talks for good, developing an innovative and unprecedented cross-Atlantic campaign to push the European Investment Banks to stop funding fossil fuels, and planning the largest ever global youth summit in advance of the UN's special Climate Summit in NYC.
As a volunteer-led youth organization, we need your help to make sure young people have the skills, community, and freedom they need to be change agents for the long haul.

Make a difference – donate today.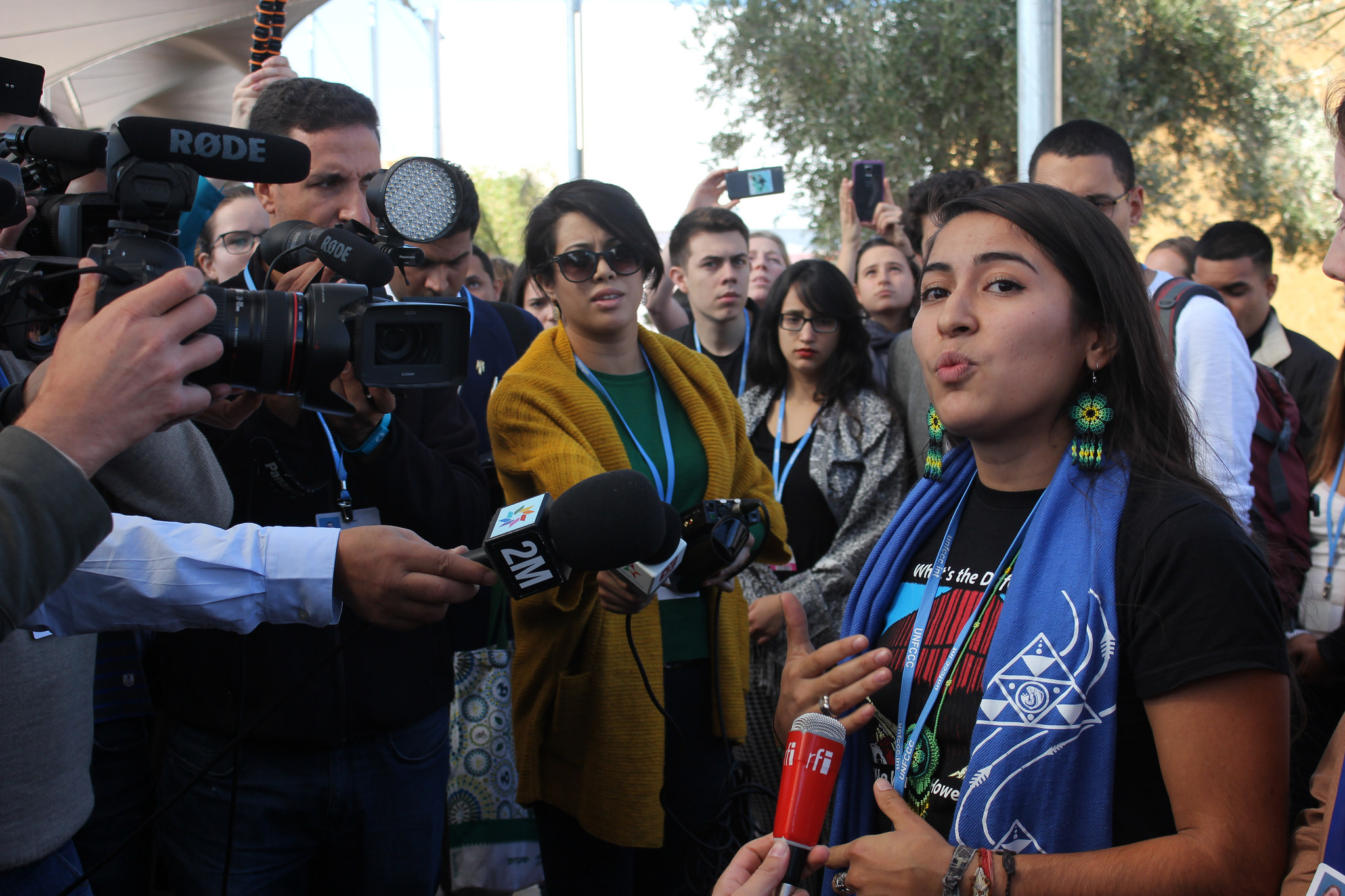 To make a donation through check, please make the check payable to "SustainUS, Inc" and mail to:
SustainUS, Inc.
2885 Sanford Ave SW #26379
Grandville, MI 49418
If you have a question about donating, please send an email to treasurer@sustainus.org. Thank you for your support!