Our Impacts
SustainUS develops lifelong leaders who are changing the world through effective policies for justice and sustainability.
SustainUS was founded by six young Americans in the lead-up to the 2001 United Nations World Summit on Sustainable Development (Rio+10) in Johannesburg, South Africa. The founders saw a need for idealistic and bold youth voices in global policy processes to move the world closer to justice and sustainability. SustainUS has two primary goals: to develop lifelong leaders and to advance effective policies at the national and international levels.
We develop lifelong leaders who can change the world.
We nurture and train the next generation of youth leaders to fight for a just and sustainable society. We prioritize depth over breadth, training young people through one-of-a-kind immersive experiences that have real impact, today and tomorrow.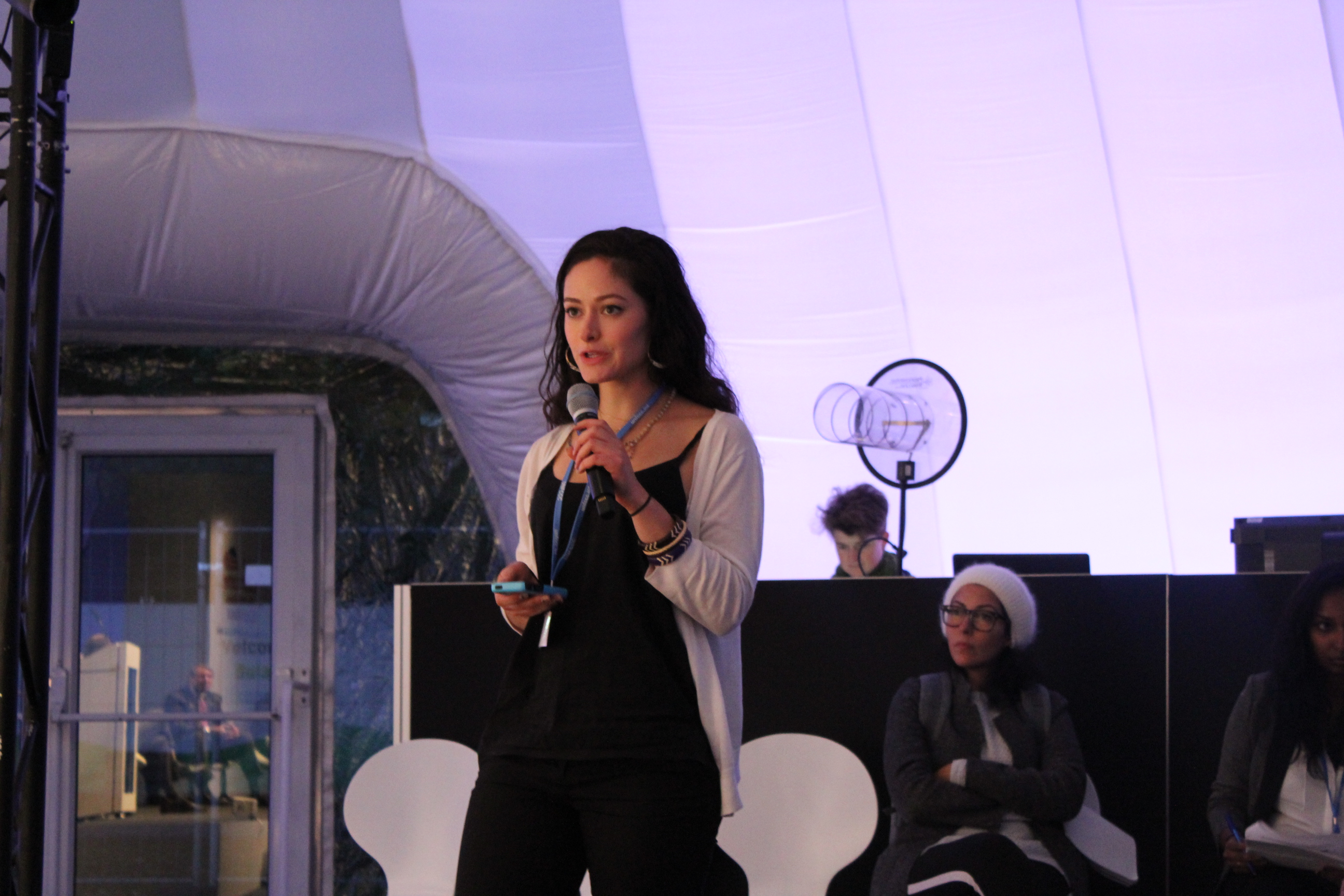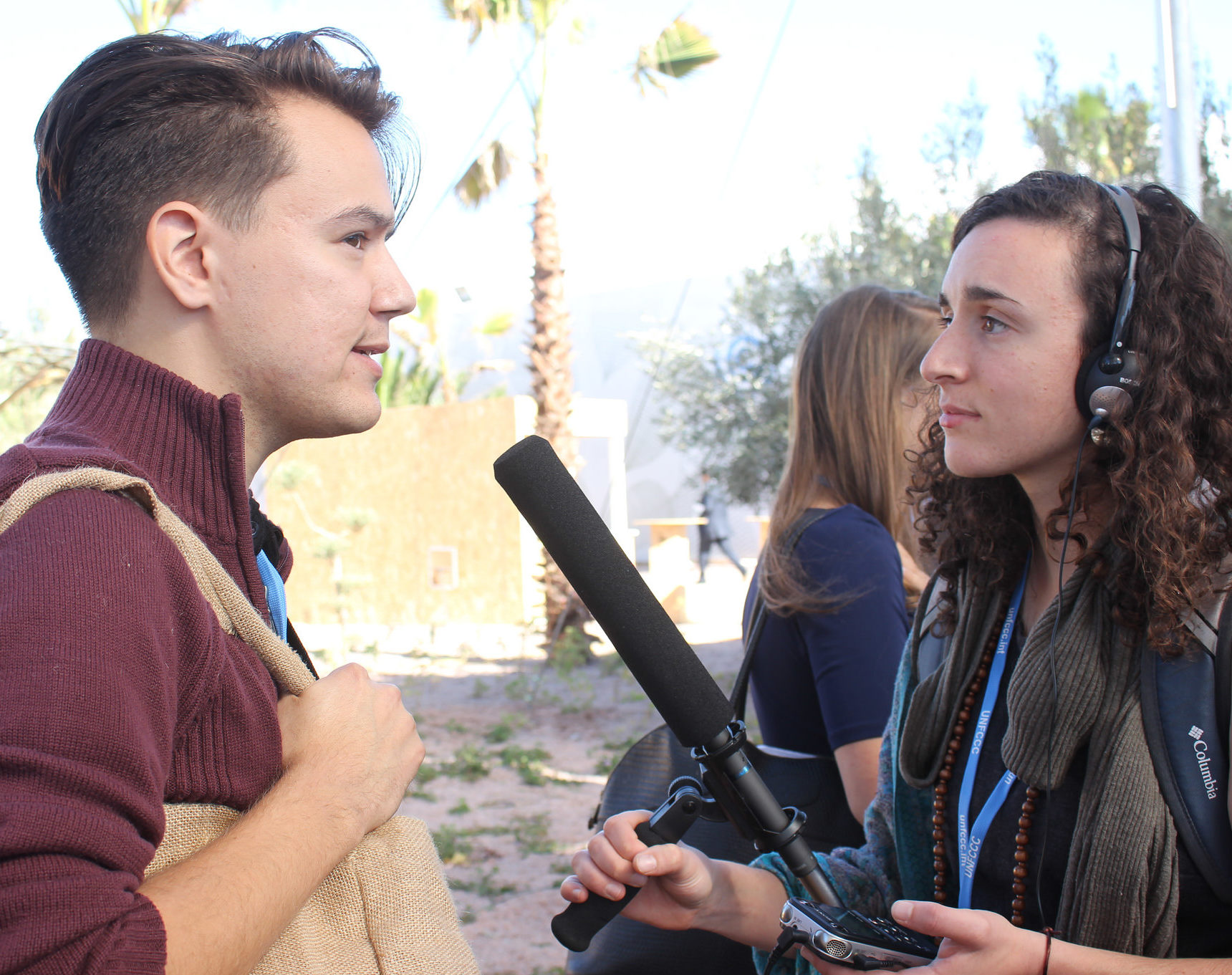 Our youth delegations to the U.N. Climate Talks have led SustainUS alumni to high-impact careers, from becoming lead UNFCCC negotiators to founding and leading cutting-edge national non-profit and social movement organizations.
Since 2001, SustainUS has trained and enabled over 900 young people to advocate for just and sustainable policies at UN conferences for climate change, development, women, and human rights.
In the past five years, seven SustainUS members have received the Brower Youth Award for their leadership in the environmental movement.
Check out Dineen O'Rourke's story here.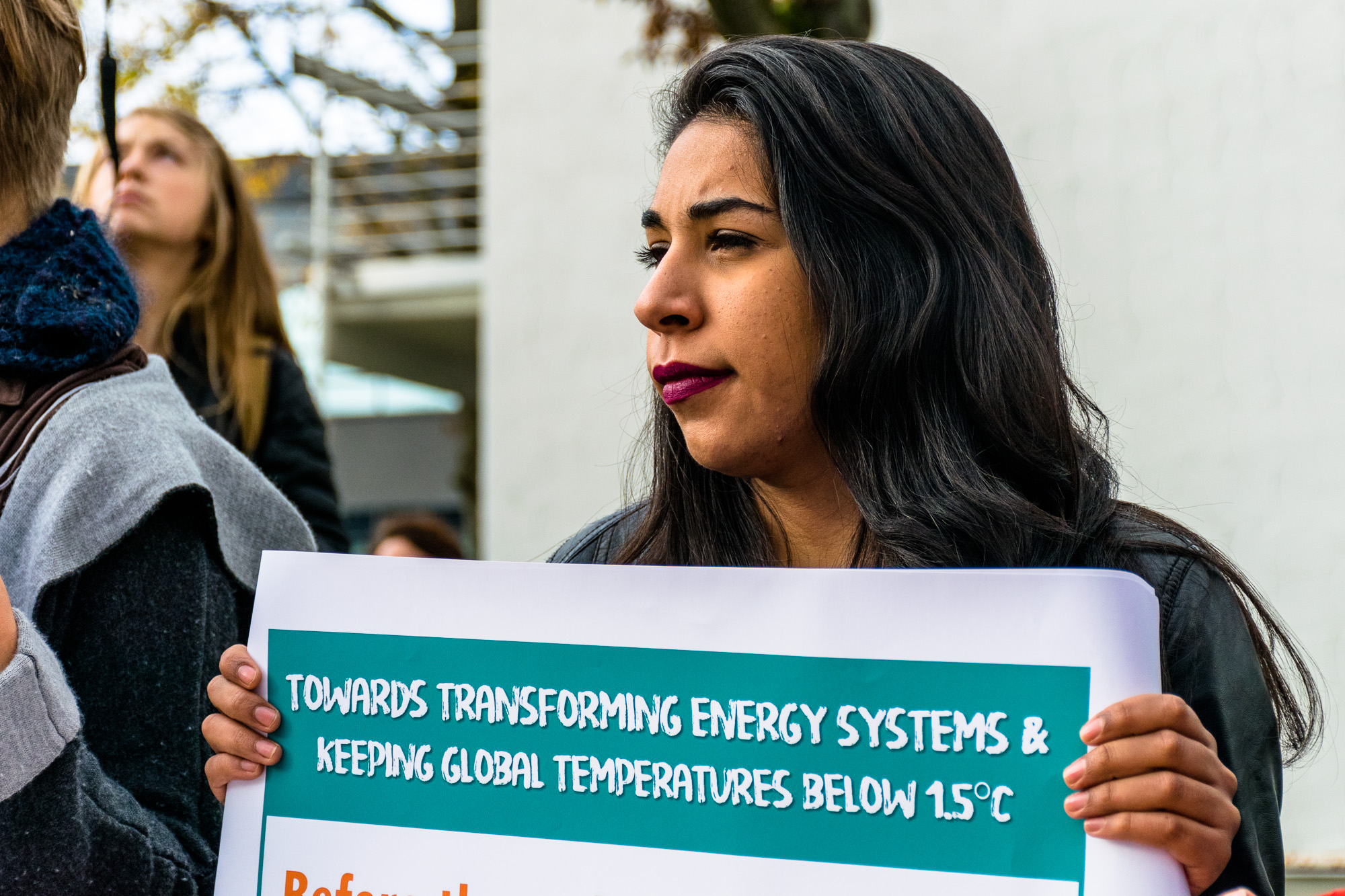 In 2017 alone we:
Trained over 100 young people in media, action, and community-building skills

Launched an ambitious and unique delegation program to shift the flow of climate finance at the World Bank Annual Meetings held in Washington D.C.

Earned 145 media hits, reaching 275 million people in the US and around the world.

Published essays in Teen Vogue, Long Island Press, Boulder Weekly, EcoWatch, TruthOut, and more.
At COP23, we interrupted California Gov. Jerry Brown during the America's Pledge launch event, which reinvigorated the movement in California to hold Brown accountable.
The effort has now been solidified as a full-fledge campaign to pressure Brown to take bold action on climate change before he leaves office.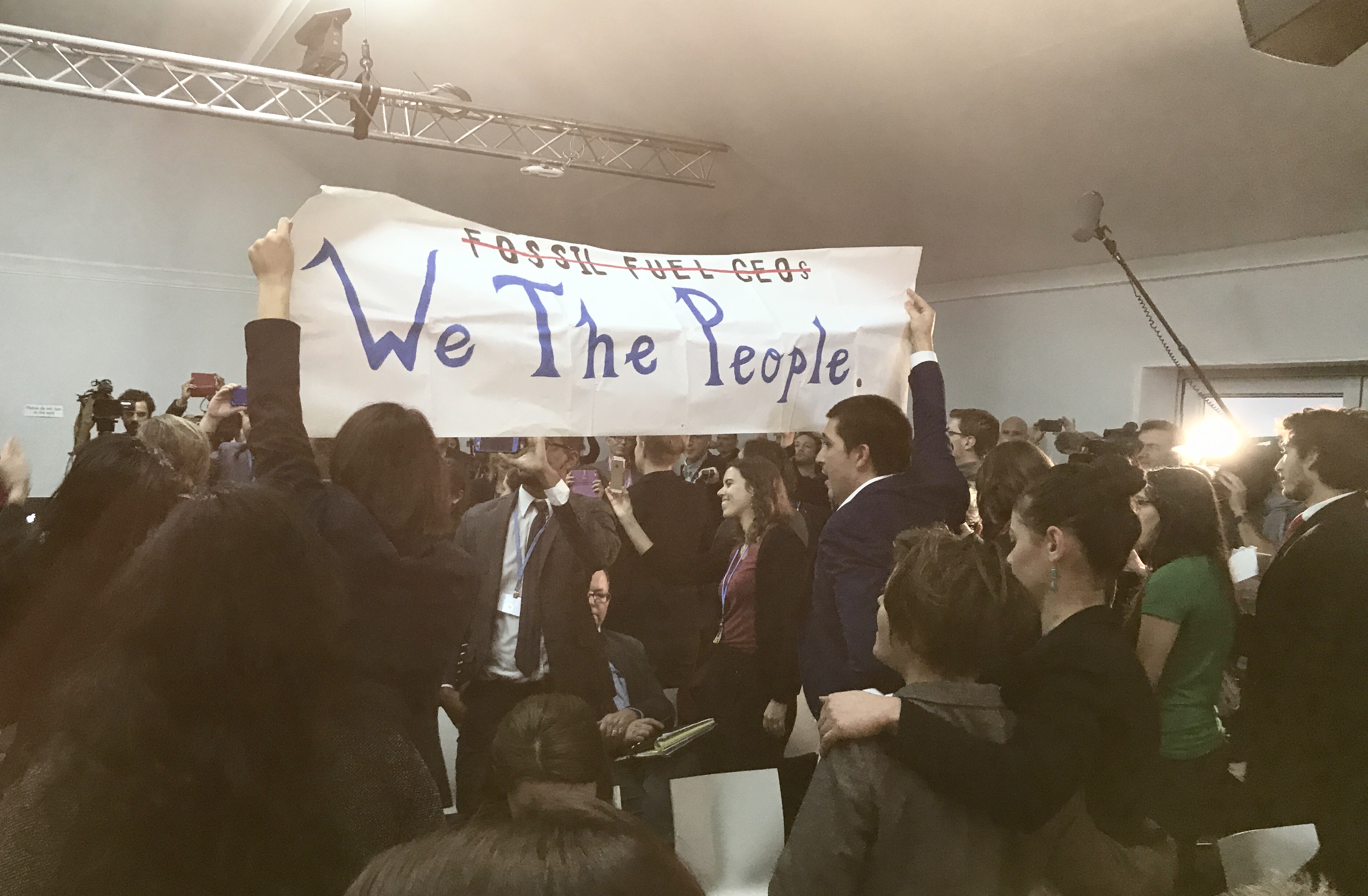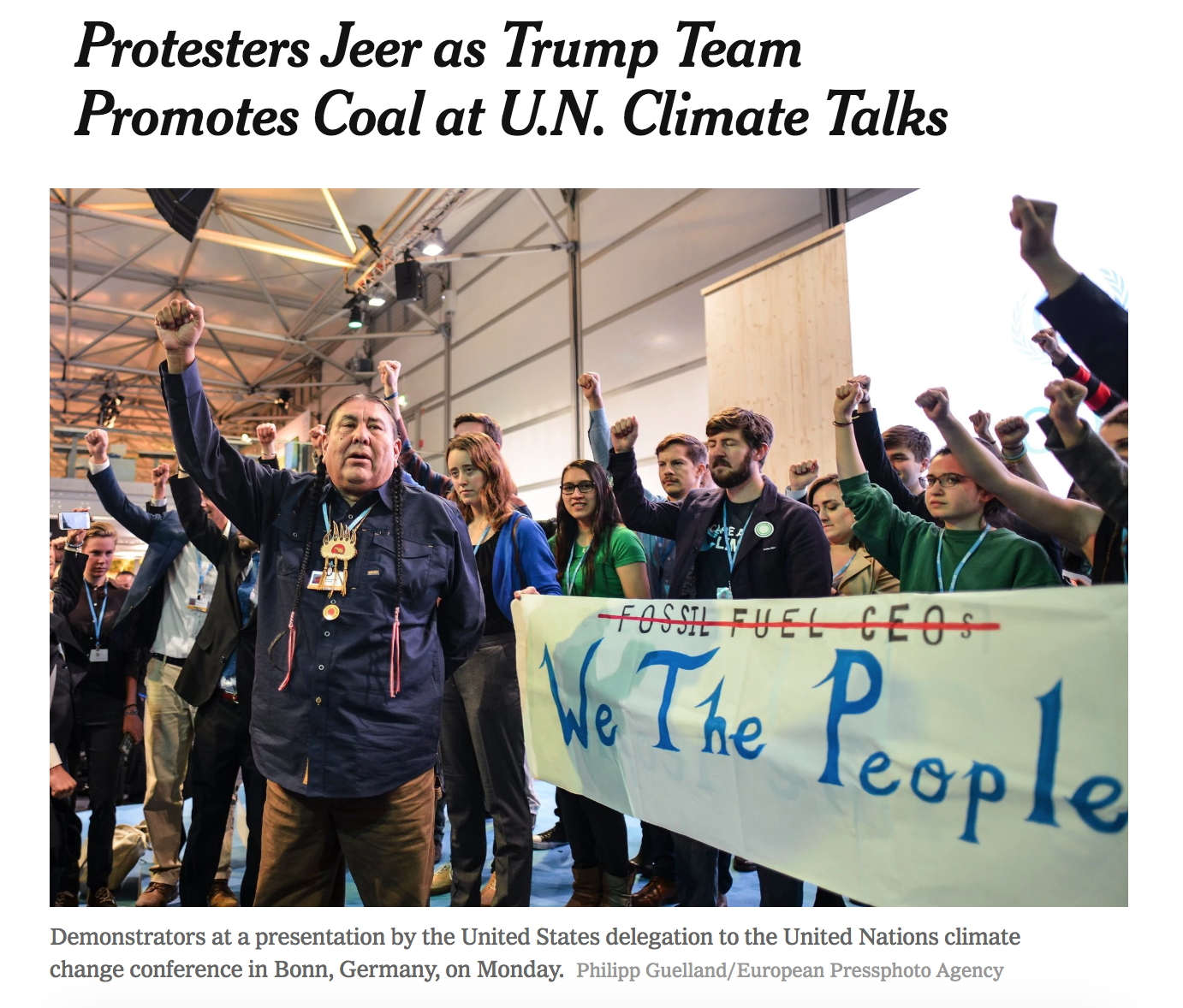 On Nov. 13, SustainUS organized a mass interruption and singing walkout of the Trump administration's only public side event at COP23, a panel discussion promoting fossil fuels as a climate mitigation solution.
The walkout became SustainUS's biggest action in our history, generating international media coverage including dozens of articles in prominent U.S. outlets, trending one  and reaching hundreds of thousands of users on Facebook, Twitter.
Monday evening was a moment I'll remember for the rest of my life, and one that, I hope, becomes a defining point throughout history when the people declared "No More" to being bullied by corporate elites for profit.
–  Michaela Mujica-Steiner, COP23 Youth Delegate (source)
For my entire life, I have struggled to breathe.
–  Maia Wikler, COP23 Delegate
We advocate for effective policies for justice and sustainability.
Wherever global decisions are made, we empower young people to shift the narrative toward justice and sustainability. Sound policymaking cements social movements' victories into law at domestic and international levels. We work with global allies who share our vision to challenge injustice at the deepest levels, pushing for long term solutions over short term wins.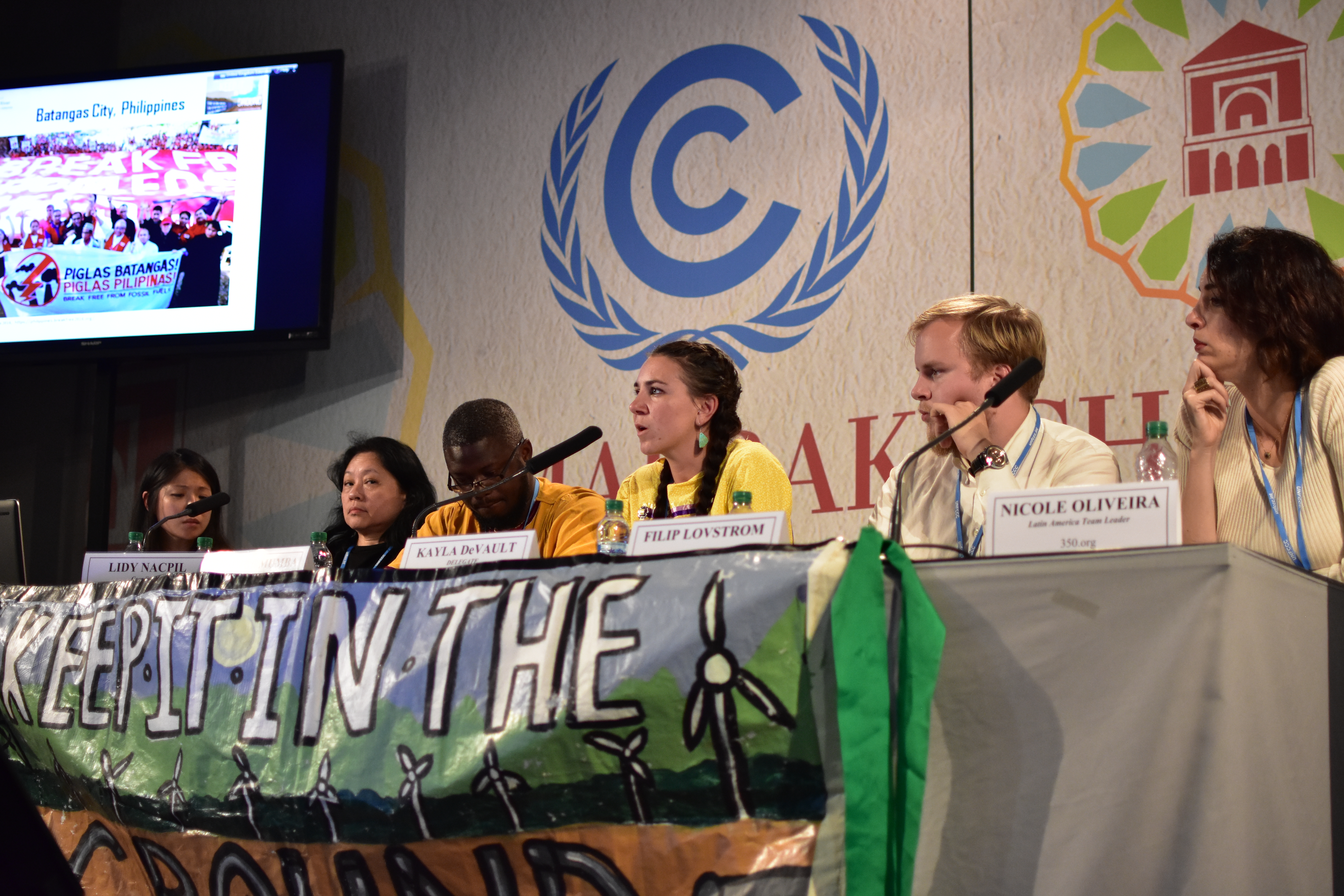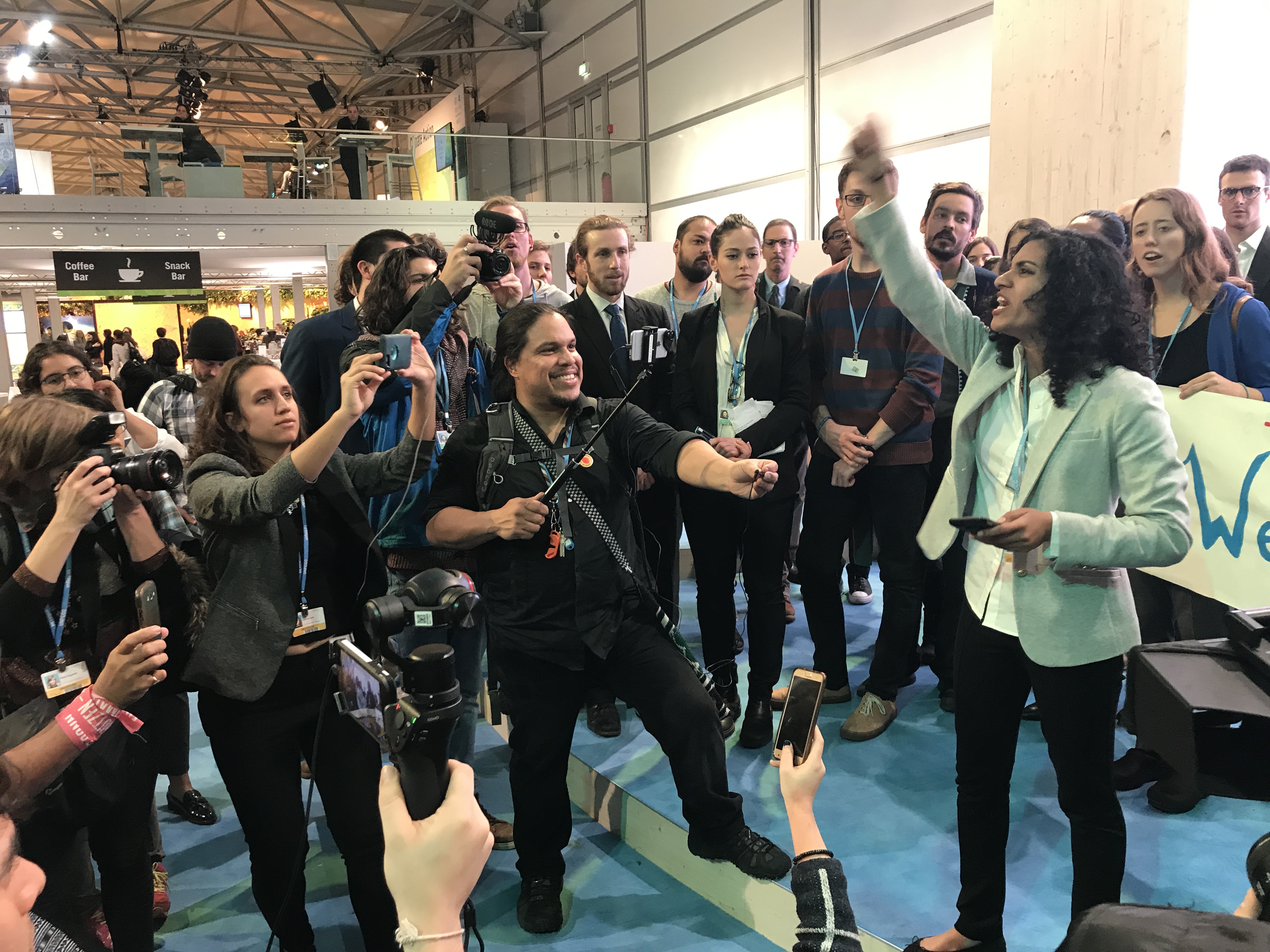 In 2017 alone we:
Trained 14 young people to attend the U.N. Commission on the Status of Women

Supported a new delegation to participate in the World Summit of Nobel Laureates, in Bogota, Colombia

Sent two SustainUS representatives attended the annual Youth Forum during the Human Rights Commission at the Palais de Nations in Geneva.

Participated in the inaugural Oceans Summit and Indigenous meetings at the U.N. Headquarters in NYC.
We train, connect, and empower young leaders to engage strategically in policy fights within the following three broad areas:
1. The end of the fossil fuel era
We seek zero global fossil fuel emissions by 2050, a moratorium on new fossil fuel infrastructure, and a just transition to 100% renewable energy that prioritizes workers.
2. Development grounded in justice
We are coalition partners in hard-hitting national campaigns to stop corporate trade deals, protect human rights, and increase the flows of climate finance to those who need it most.
3. An inclusive and vibrant democracy
We helped establish the formal recognition of young people within the UNFCCC and are now working to limit the influence of money in U.S. politics.