SustainUS is working on the #noTPP campaign to stop the TPP by pressuring key House Democrat targets to reject the deal. We're engaging the climate movement on trade issues and organizing folks in key districts with representatives who can be swayed using the climate hook. We are working with the Sierra Club, Friends of the Earth, 350.org, Food & Water, Greenpeace, and others to show that the TPP makes it harder to transform our energy system in a way that is just and equitable. highlight the harmful impacts the TPP has on the climate and fossil fuel extraction. We will make the TPP a toxic issue during this election season.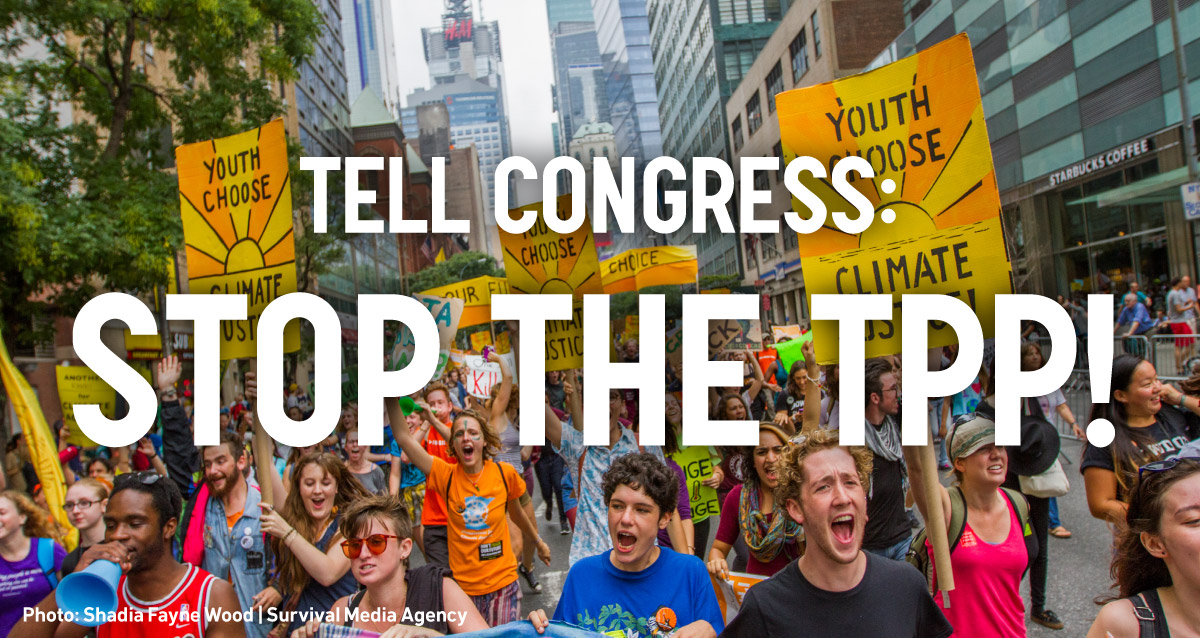 The TPP needs to be ratified legislatures of all participating countries to go into effect. That means that the TPP needs to be approved by Congress, and we can stop it. The Obama Administration might submit legislation to Congress for a vote in Fall 2016. But if there are not enough "yes" votes to approve the TPP, Obama will not submit legislation. Our job is to keep it that way.
House Democrats We Need to Target
Our primary targets are the 7 House Dems below whose positions on TPP are unclear but who care about implementing progressive climate policies. We are training and organizing young people in these 7 key districts to advocate against the TPP. 
Washington State targets:
Rick Larsen (WA-02)
Derek Kilmer (WA-06)
Denny Heck (WA-10)
Oregon targets:
Suzanne Bomamici (OR-01)
Earl Blumenauer (OR-03)
Colorado targets:
Diana DeGette (CO-01)
Ed Perlmutter (CO-07)
Join the SustainUS Trade Team and help pressure Congress to reject the TPP. This team will build towards escalated actions in the Fall. Now is the time to stand with hundreds of millions of global citizens who oppose the TPP that enshrines the rights of corporations over people!